Design Town is a space for creative people who don't take themselves too seriously.
The latest iteration in a series of studio spaces, Design Town is the home of a tight-knit creative community who is always looking for more pals. After moving from DUMBO to Gowanus to deeper Gowanus, this group of friends and collaborators have found their home in Carroll Gardens, Brooklyn. It might not be a Townhouse, and it's certainly not big enough to be a Small City, but this apartment-style studio with a baby storefront is the home-away-from home for designers locally and remote (especially if you're coming in from Lousiville!).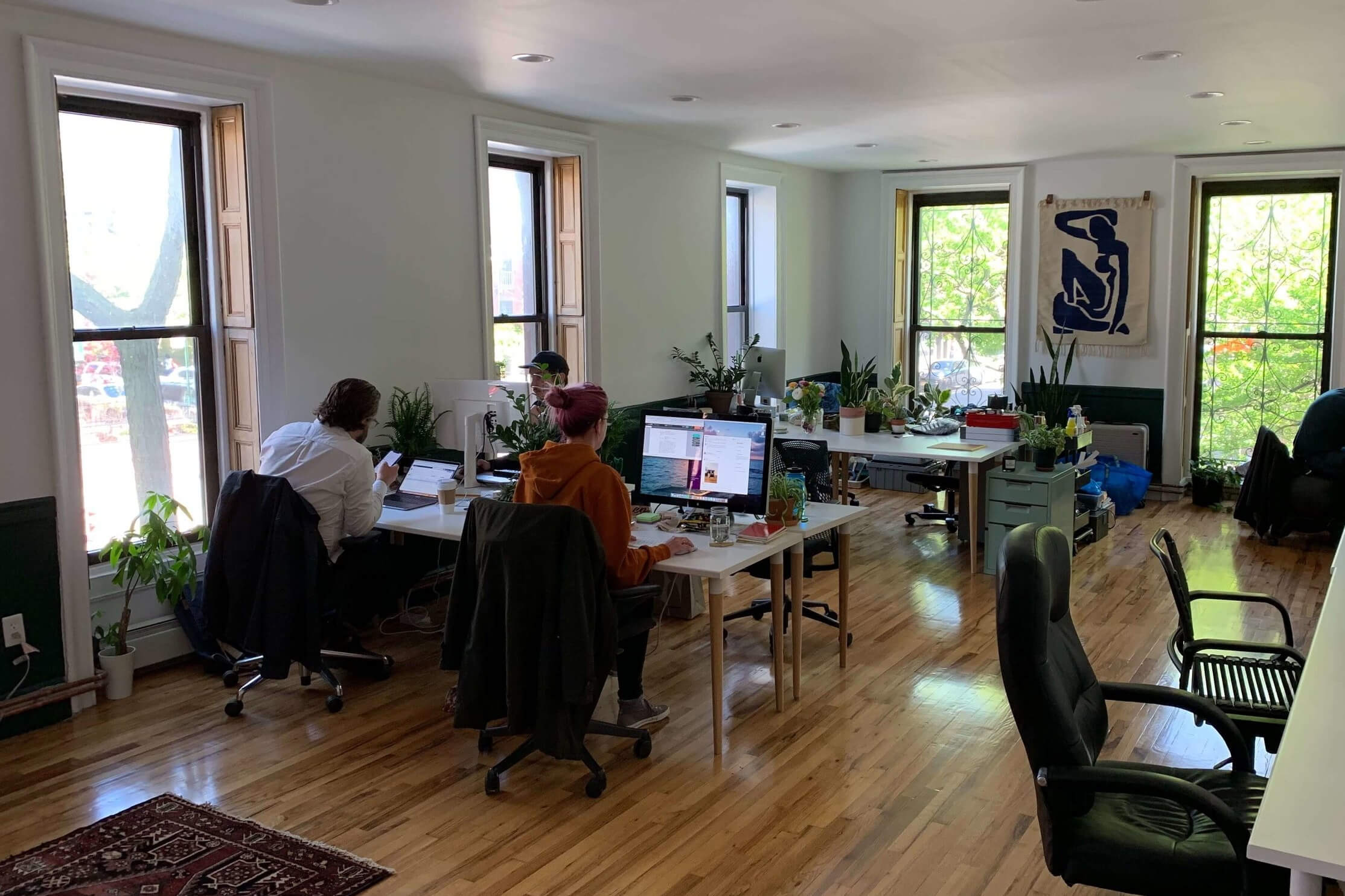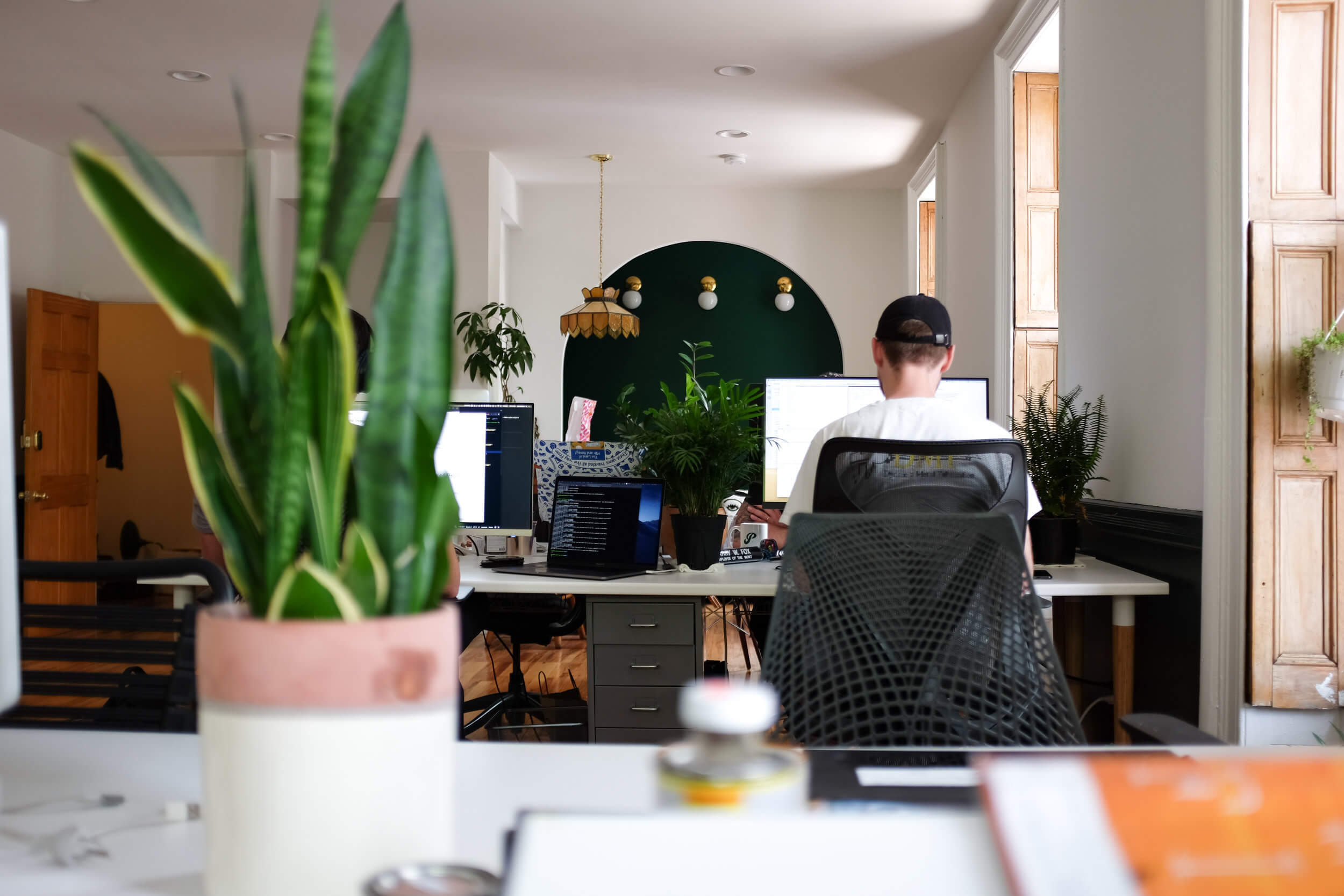 Design Town is two floors of a Carroll Gardens brownstone that blends desk and social space. Half creative studio, half social club, full of plants and always come as you are. Hang out at our mini-bar or big-ass booth, grab a slice from Lucali's next door and catch the sunset on the patio. Whatever it is, we want it to be chill.
We've got big plans for our small space and we want you to know you're always welcome. Come and knock on our door, we've been waiting for you!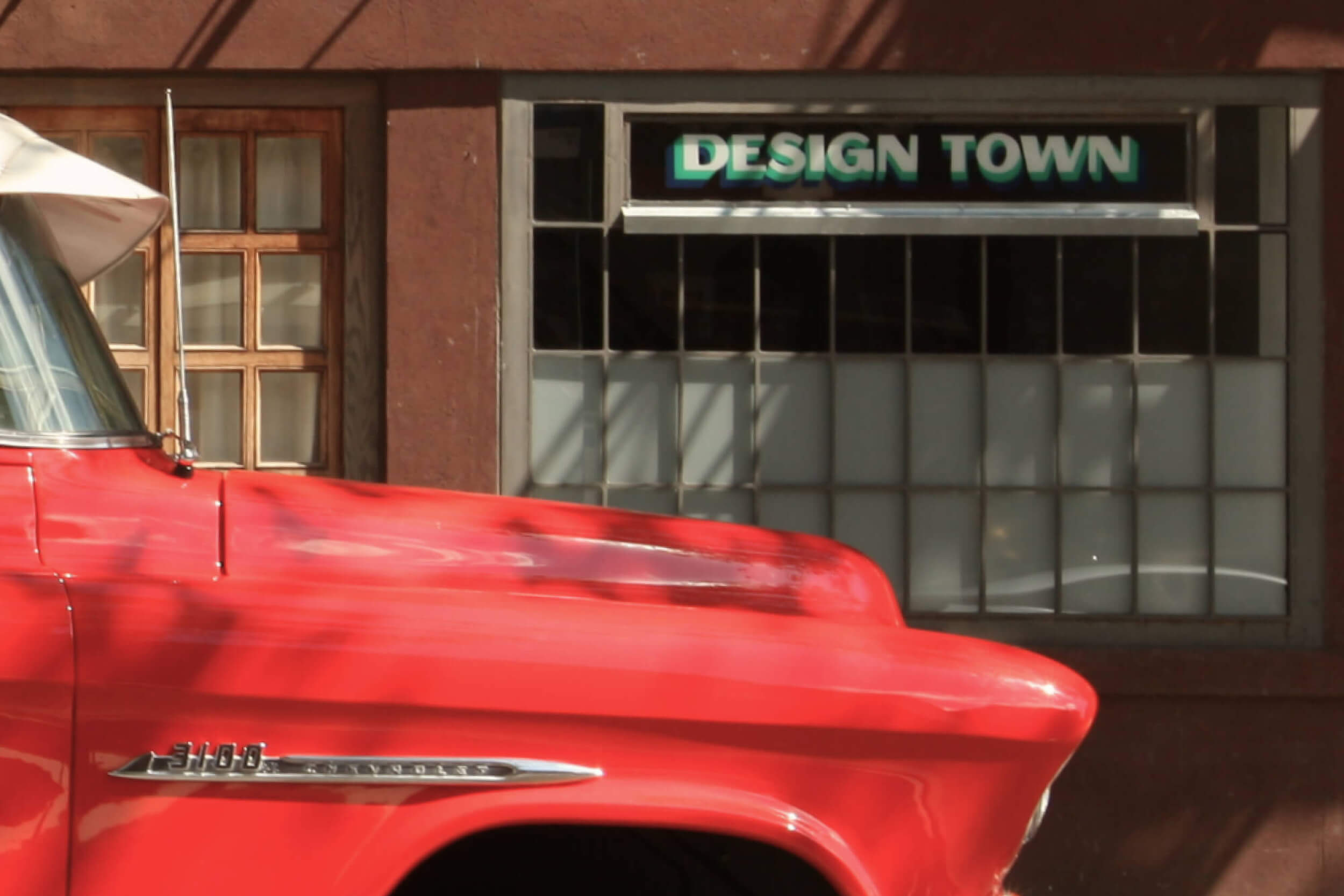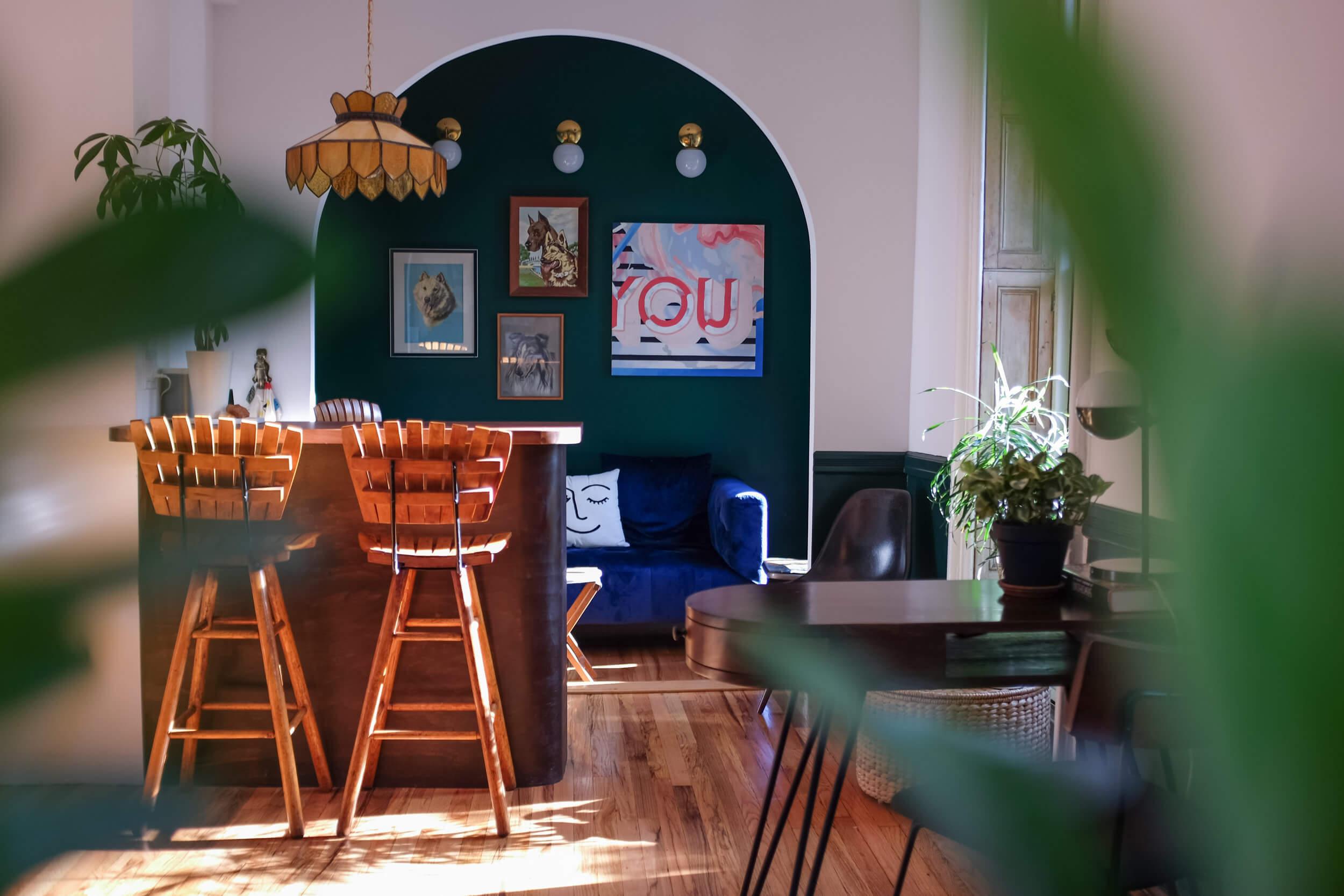 Membership
Good vibes happen here. Design Town is a comfortable, unpretentious space built to help you get your work done and enjoy yourself in the process.
Amenities include:
High-speed Fios internet
Shared laser printer and office supplies
Invitation to our active Slack community
Ample gathering and lounge areas
Natural lights and plants galore
Full kitchen with coffee and filtered water
Private meeting room and call booth
Sonos sound system and Philips Hue smart lights
Outdoor terrace and patio
Close proximity to F/G trains
Countless lunch spots within walking distance
Availability for occasional drop-ins from your colleagues, babies, and pets
Events, workshops, and field trips (think Wine Wednesdays, Freelance Meetups, Summer Fridays, road trips to Brimfield Antiques Show)
For $585/month, full-time membership includes:
A dedicated desk where you can build your work home
Storage space for your work-related materials (amount of space based on availability and work needs)
24/7 access with key entry
Reserve private meeting rooms
For $385/month, part-time membership includes:
Set yourself up for the day in a non-dedicated desk or in a lounge space
Access up to 3 days per week
Looking for a new situation?
If you're a talented person (from any profession) who works well with others, looking to support and be supported by a caring group, and the occasional Pancake Breakfast or Wine Wednesday, apply to become a member. We enjoy making new friends.